Exilos Consulting supports companies by optimizing logistical and supply chain processes.
The experts of Exilos have extensive knowledge of and experience with the implementation of complex Logistics and Supply Chain projects.
They have gained this experience in multiple national and international projects.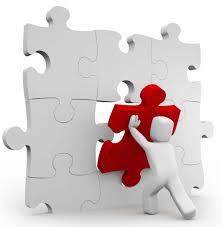 Optimizing processes and improving business results often is a complex puzzle. All puzzle pieces must fit to get the ultimate result.
Exilos Consulting has the experience and knowledge to translate your business requirements in an integrated concept, clear processes and a solid IT solution. We help you to solve your puzzle.
Exilos Consulting is specialised in the IT solutions of SAP.